Welcome to the world of McJacks Corvettes !
Over the years I have answered many phone calls and emails concerning Corvette Questions. The following short paragraphs are a small collection of articles that have appeared in magazines, ads, mailers or promos that I have written for your Corvette reading pleasure. I hope you will enjoy reading them and at the same time get to know your Corvette better!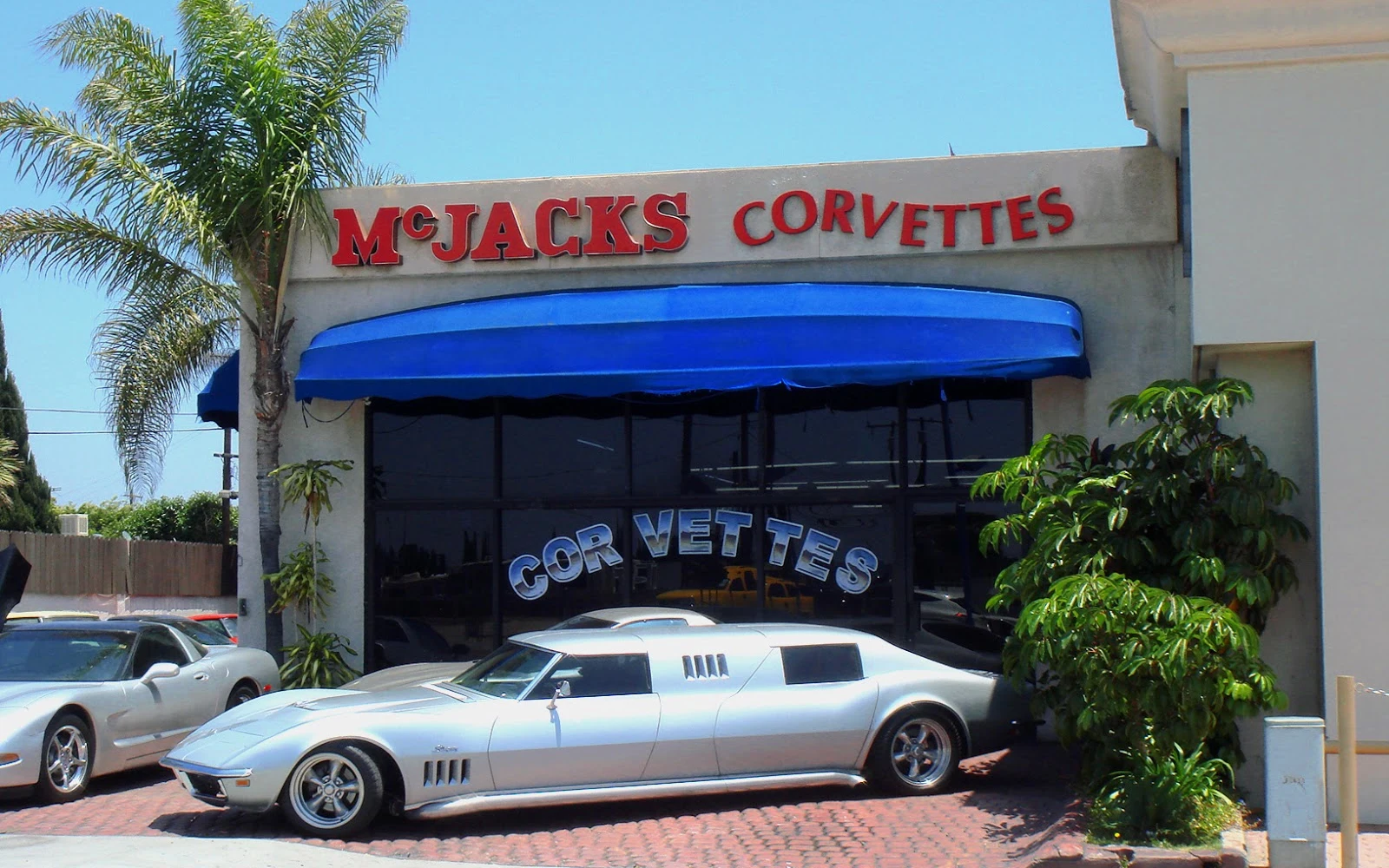 McJacks Pro Series Header line
If you haven't already heard, I've been consumed over the past months with the filming of the Discovery Channel Series Overhaulin' I have been working on three different episodes restoring three different cars with Chip Foose and the A Team. Now that the film crew has left, and we're back doing our Corvette Restorations, I found time to design a line of headers that everyone is asking for and nobody makes. The Pro Series Headers that I make here at McJacks are designed and manufactured for one specific reason. Necessity! I have always specialized in Corvettes and their exhaust systems. For years customers would call and ask for a 2" tube header for their 65 to 74 Big Blocks, especially Big Blocks with side pipes, as nobody makes these finally the day has come. After 3 months of designing and redesigning many different configurations, I have finally come up with the perfect design. These headers are designed to completely replace the factory cast iron manifold for big block motors. Keep watching to see my upcoming McJacks Pro Series Header line. I have a small block header coming out in September 07 which will replace your small block cast iron Ramhorn. For more info go to our new online store www.vetteheaders.com
Any Car, Any Year
If you're looking for a particular year and can't find it, call me. If I don't have it I'll find it or make it for you. If you're looking for a 67 big block and it has to be yellow, but you can only find a red one... we can change that! Or, one with an automatic... and you want a 4 speed instead... we can change that. Or, maybe... you just have to have power windows... that's easy! Pay less and get exactly what you want. Carefully restored by the best Corvette artists in America. Our paint, body and interior work is done at surprisingly low prices. We pick up or deliver, to or from, anywhere in the world. All it takes is a phone call. Call me. We're simply the friendliest.................. Thanks, Jack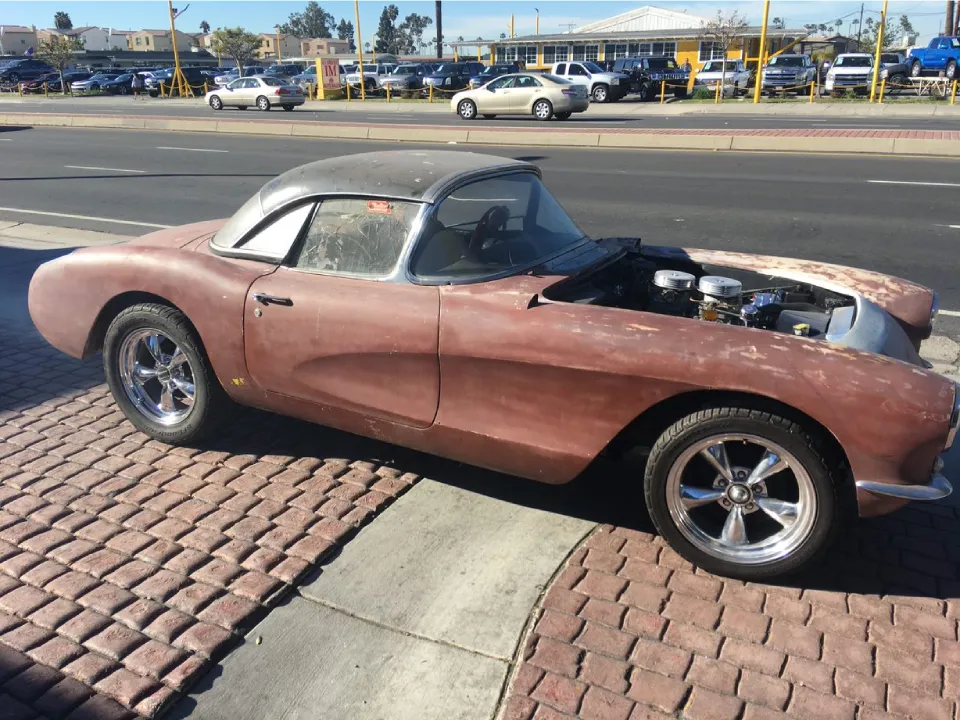 Fast, reliable, Perfect Paint jobs
If your Corvette runs good but looks BAD... you need to come VISIT ME!! My facilities are like none other. FAST, RELIABLE, PERFECT PAINT JOBS... and our Interiors are the best. Maybe you just need a little FACE LIFT? At McJacks, We Never OVER SELL. And if you just want something different I have 22 personally hand picked Corvettes to choose from. Come See Me! I'll be here. Thanks, Jack
Invest in a Corvette
Just a quick note to all of you out there in Cyber - Space. . .Because of the low Interest Rates and money coming out of the Stock Market and going into a Hard Assets (like a Corvette that you can park in your garage) And my ability to locate some Very Nice Corvettes, we are selling the Corvettes I'm finding here in Sunny California as fast as I can go through them! Sometimes they are sold before I can take the pictures for you to see! If you are endlessly searching for that Perfect, Affordable Corvette, call me! I may be buffing that one out and getting it ready for pictures! We Ship World Wide!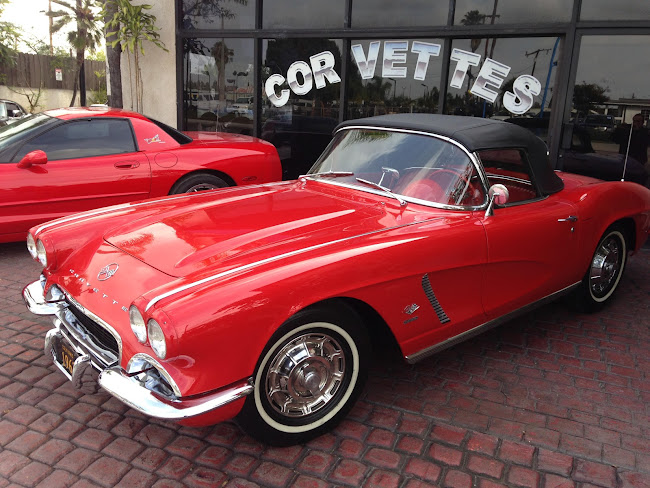 Its who you know that matters
The main objective in this business, or any business, is, to know.
What I don't know, I know someone who does !
Few people know everything, so when looking for a Corvette mechanic, you must shop for a personality, an attitude and a well balanced ego too. In this business, I noticed that thinking you know everything will stop the growing process, especially when there are so many facts and stories about corvettes that I consider trivia and can get in the way of analyzing each individual problem. Few problems are exactly the same. Be careful that your not talking to a salesman or a fast talking sales manager. Try to talk to the man that will be working on your Corvette. A wiring problem is a good example. A mechanic needs to understand wiring, be able to read a schematic and be able to know that one end of a wire starts there and ends here with this many volts, amps or watts. You can't see wiring problems in many cases, so you must become each wire and run through the suspicious ones tracing the current to where it stops. Big shops can be dangerous. When working on jobs that are involved, a mechanic needs knowledge and concentration. Remember the work preformed will be only as good as the person working on it. Do you know who touched your corvette at that last Dealership? Is he (or she) experienced, careful and can they work with a hangover?
What it takes to be a McJacks Corvette
Prospective customers often ask me what I do when buying my Corvettes? So, to help explain what I look for when buying a Corvette, let me say this. I test drive and look at, in and out, top to bottom every corvette myself! I do not buy at auctions or other dealers or let a salesman buy a Corvette for me. Most all of my Corvettes are born and raised in California and they have to drive to my shop for my inspection so I have all my tools, gauges, a trusty Black Book and of course a lift and a light. Bent, cracked or rusty frames... That's the start! While under the Corvette I can tell, maintenance and who was and who wasn't a good driver! I then drive each corvette on a nice test drive while listening, feeling and looking for irregularities, and let me tell you the best corvette out there has 2 or 3 things I will notate and my staff will fix. So these 10, 20, 30 or more year old corvettes of mine are many times better than the average Corvette you will find and especially the corvettes you'll find when you're buying from many private parties. Remember, since it rains about 10 days a year here and we sure don't have Snow, these California Corvettes usually do not have rust, and I still will NOT buy 8 or 9 out of 10 Corvettes I inspect! Fly in and take a look yourself. I always have a great selection. I'll have the coffee brewing and I'll be happy to show you our process. Thanks, Jack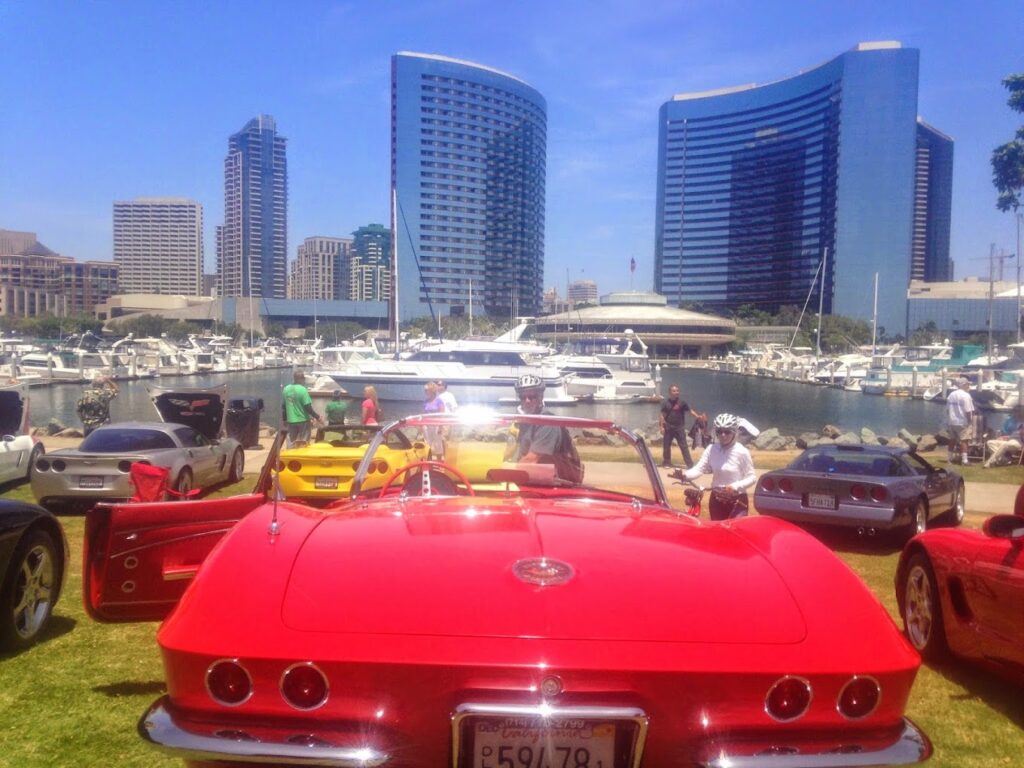 The best in Selection
Here at McJacks we have Better and the Best to choose from. Specializing in restored Vintage years, we also take pride in our newer 84-98 Collection. The best are numbers matching motors and every part is closely watched in order to have everything possible be correct for the next Corvette show. And if you're looking for just a Good Looking, Good Driving affordable (California rust free) investment you have come to the right place! We do it all! I pick them out carefully and make perfection affordable. Let me know what you're thinking.... Call or E-Mail me. Thanks, Jack
Our shop is your shop
Did you ever go to a dealership and they wouldn't let you walk around in the work area? Do you like to see what's goin' on in the back, like I do? You can feel relaxed and confident knowing you're being taken care of, along with maybe even learning something about these little investment toys. Come see the only Corvette shop (in Motion) restoring well-kept California Corvettes in all stages of Restoration. Seeing, is believing! Any request or dream is very possible. A little Chrome? Custom engine and frame detailing? More horsepower... is not only easy but also affordable and all done in weeks not months. All our work is guaranteed and even delivered to your door, anywhere in the world. Let me put an end to your search... call me and compare. We have made hundreds of Corvette dreamers, very happy Corvette owners... Thanks, Jack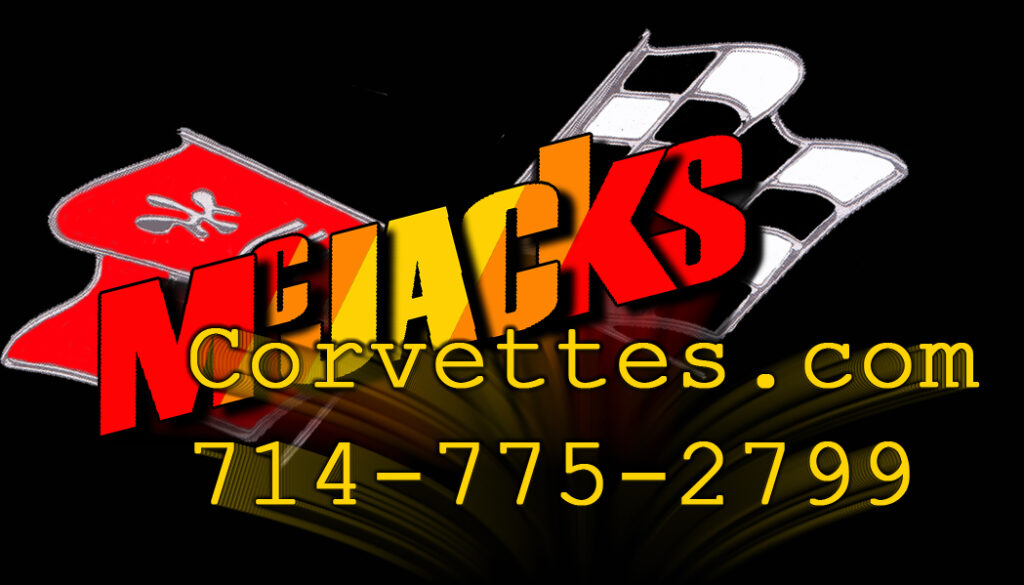 At a glance
The Corvette shop that I have built over the last 20 years is like none other! At McJacks I have put together a team of the best painters, mechanics and interior specialists that you will ever find under one roof. We are restoring 3 to 4 Corvettes a week.... And at prices that can't be duplicated anywhere! Fast reliable and very affordable are my secrets in producing more California Corvettes that you will see in one location. Check through our site for pictures of the inventory and a lot more about my operation. Thanks, Jack